Capital City Tank Services has thirteen years experience in oil tank removal. We guarantee the job will be done to the highest standards.
We Stick to Our Estimates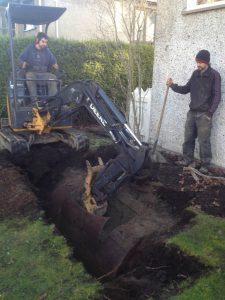 Not only dedicated to providing exceptional environmental service, we're focused on providing great customer care as well. As a company that stands by our word, we will always ensure that the estimate we give you is accurate. So when you reach for your wallet, you'll be faced with no unpleasant surprises.
We are pleased to announce a special rate on Ground Penetration Radar services based on certain conditions. To assess your specific situation, please give us a call.
Chris Bradley, Owner
250-883-0147